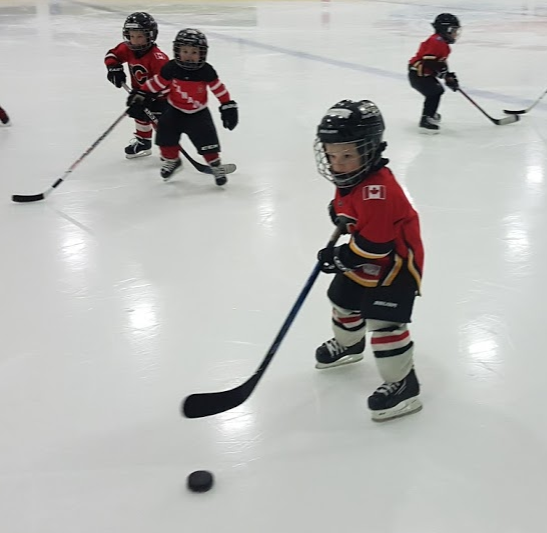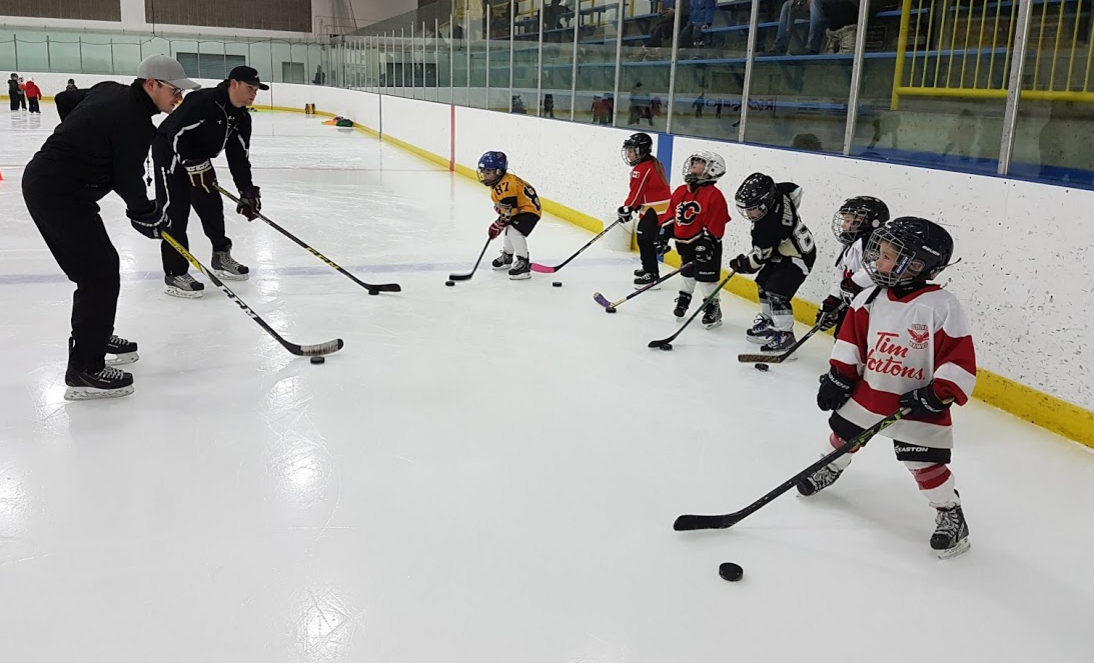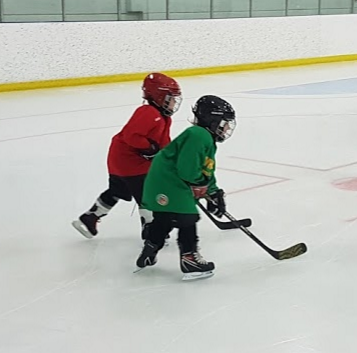 Hockey Buddies
Great Hockey Players Start Here!
The Hockey Buddies programs are for children ages 4-5, and run Wednesday afternoons.
There is a separate fall and winter session for these programs, each requires separate registration and payment.
The cost of either Hockey Buddies program is $165 per session for 10 lessons, each 45 minutes in length.
THIS IS NOT A LEARN TO SKATE CLASS. Completion of our Learn to Skate program, skating lessons from another club, or equivalent skill level is required. If the requirements are not met, your child will be moved to our Learn to Skate program until their skills meet the requirements for Hockey Buddies.
IMPORTANT NOTE: There will be a pre-session lesson WITHOUT HOCKEY EQUIPMENT to assess the child's skating ability. The Skating Assessment class will be take place on the Wednesday before classes begin from 1:30-3:00pm. The coaches will use this assessment to determine if your child is registered in the correct program.
Full hockey equipment is required for both of the Hockey Buddies programs: hockey skates, mouth guard, CSA approved helmet and full face mask, stick, gloves, neck guard, shoulder pads, shin and elbow pads, hockey pants, any colour hockey jersey, hockey socks, water bottle (labelled with child's name). See our Equipment Checklist for more information. We do not provide jerseys.
Both classes offer a low coach to skater ratio to ensure your child gets the best instruction possible!
*Note to Parents - it is very important that your child can already skate and get up from the ice in full equipment without assistance. These are non-parented classes; parents are not permitted on the ice to assist their child.
| | |
| --- | --- |
| Hockey Buddies Beginner | Hockey Buddies Advanced |
| Wednesdays from 1:30-2:15pm. | Wednesdays from 2:15-3:00pm. |
| Focuses on improving skating and introducing introductory hockey skills | Focuses on enhanced hockey skill development |
| Skaters must be able to get up from the ice with full equipment, have experience with forward skating (not walking) with 2 foot glides and snow plow stops. Completion of the Learn to Skate program or equivalent skill level required. | Skaters must be able to execute forward skating and gliding, forward 2-foot stops, and some backward skating. Completion of the Hockey Buddies Beginner program or equivalent skill level required. Current participation in another hockey program is recommended. |