This section is a global section that will be seen on all pages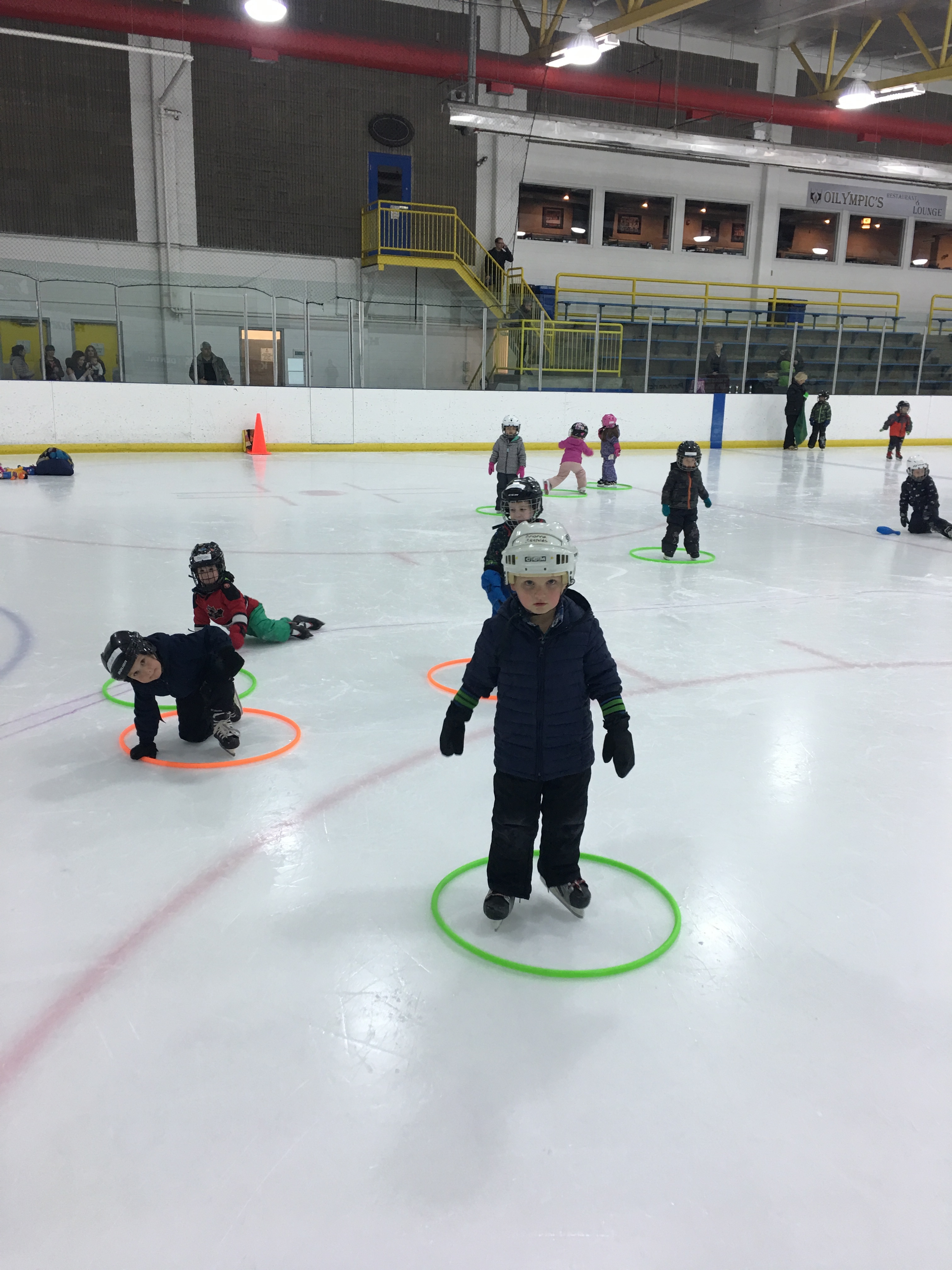 Pre-School
Start your skating journey here!
The Pre-School programs teach skaters the fundamentals of skating in a fun-filled atmosphere. Our qualified coaches use toys and games to give your child the best possible start in learning to skate!
This program is for children ages 3-5. The child must turn 3 before the program begins. This is a non-parented class; parents will not be permitted on the ice to assist their child.
COVID-19
All parents, skaters, and other patrons must abide by our COVID-19 policies.
Full policy found here.
Everyone entering the Flames Community Arena facility must provide proof of vaccination or negative COVID test. See our full policy for more details on this requirement.
Changerooms are available but at reduced capacity. Skaters are encouraged to arrive at the arena "rink-ready" and only use the changeroom facilities for skate tying.
All coaches must wear a non-medical mask at all times. Masks must be changed between sessions.
Physical distancing will be enforced in the facility and on the ice.
Skaters are discouraged from touching teaching aids and props.
MORE COVID-19 INFO